Don't Miss Out! Join The Waitlist Now For Exclusive  Benefits!
MAXED-OUT MOM BIZ BUILDERS…
Tired of trying to pull a rabbit out of a hat every time you need to create a lead magnet?
And just when you think you've got it all figured out… your kid's sports practice or dance recital stops your progress?
Well, get ready to work your magic like a pro with Lead Magnet Magic!
Say goodbye to the stress of starting from scratch every time you need a new lead magnet.
With my repeatable system, you'll be able to whip up high-converting lead magnets in no time, even in between soccer games and ballet classes.
Say goodbye to endless hours of brainstorming and hello to a repeatable system that will leave you more time to binge-watch your favorite show.
Don't miss out on the waitlist bonuses and be the first to know when the course drops. Let's make some magic happen!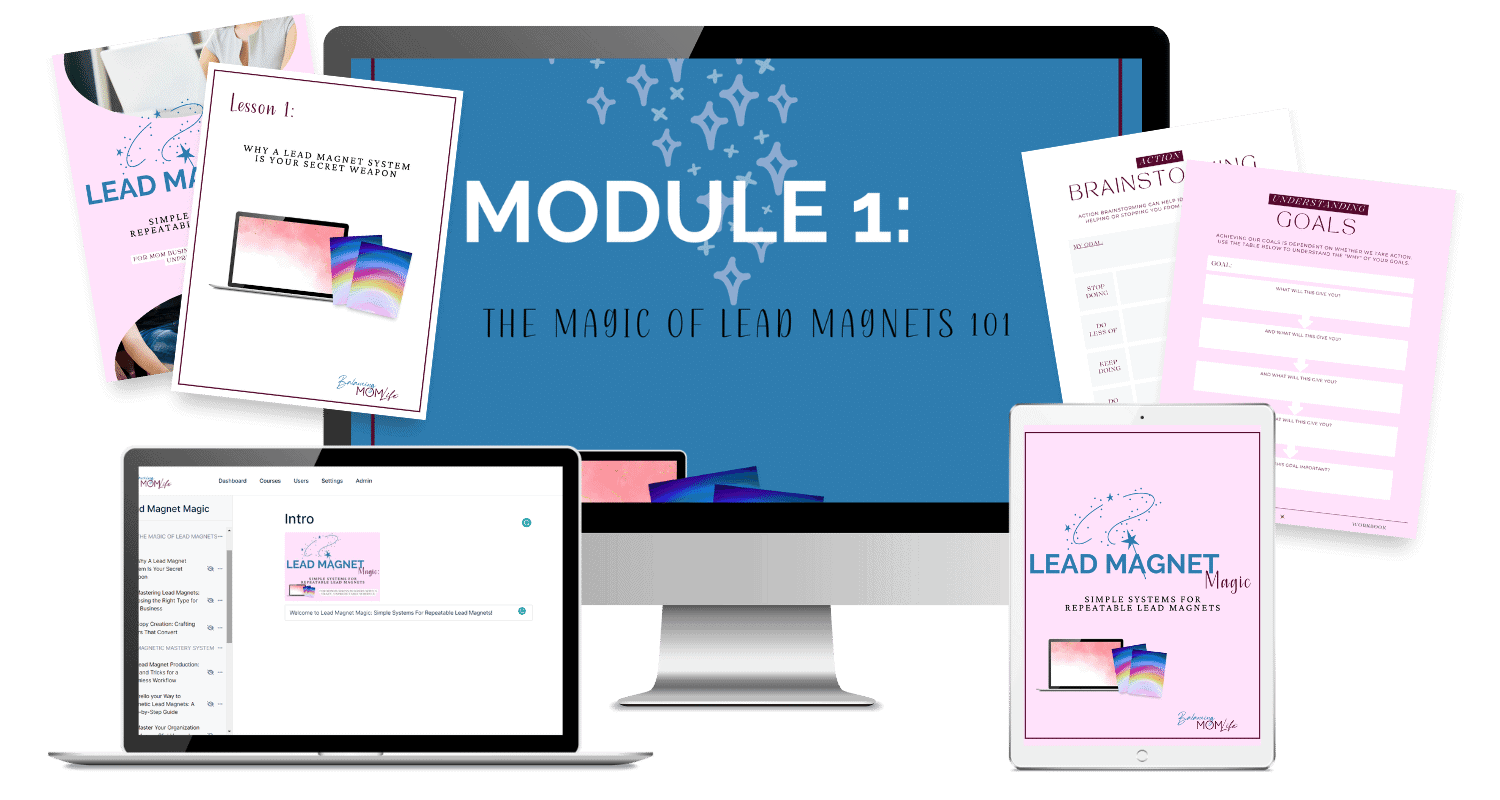 We guarantee 100% Privacy. Your download will be emailed to you shortly.
You will also receive valuable educational and promotional email communications from Balancing Mom Life. You can review our Privacy Policy by clicking the link below as well as unsubscribe at any time.

A Moms Ability To Manage Even From Afar
™
Please note that products are digital. Nothing will be shipped.
Copyright © 2021Balancing Mom Life
All Rights Reserved