Trying To Handle The Holidays While Juggling A Schedule That Can't Be Predicted?
Gift Yourself the Gift of Stress-Free Holidays!
even if time is

Not

on your side!
Meet

Hacking The Holidays

, the workbook t
hat puts you in control of the season!"
Imagine this…
you're sipping on your favorite holiday drink,
lights twinkling,
and
your favorite tunes in the background.
No more last-minute panicking
or starting over from scratch.
Intrigued?
Get ready for the tea on this holiday must-have!
Feeling stuck in a festive loop? Not anymore. Use the sanity saver tips. Keep traditions, recipes, and tasks in one place. No more reinventing the wheel each year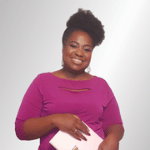 Vanetta Rogers
Strategist & Coach
Picture this: my husband, a firefighter, works 24 hours at a time. My children play one sport after another every single season.
My health also takes a major hit on my schedule.
I've had to figure out strategies that will keep life running even when my body's forcing me to take a break.  Figuring out how to come up with a way to get through the holidays definitely had to be a priority.
So I ditched the holiday guesswork and created a place that transform the Holiday Hectic into Seamless Celebrations!
Enter Hacking the Holiday, and each year's plan became planned perfection.!!!
Plan the perfect festive spread, enjoy spending time with family & friends
even when life hits you with surprises.
The Holiday's are coming anyway — don't wait on these
time-saving tricks and stress-busting strategies!