Some of the links on this website may be "affiliate links." That means if you click on a link and purchase the item, I may receive a small commission at no extra cost to you.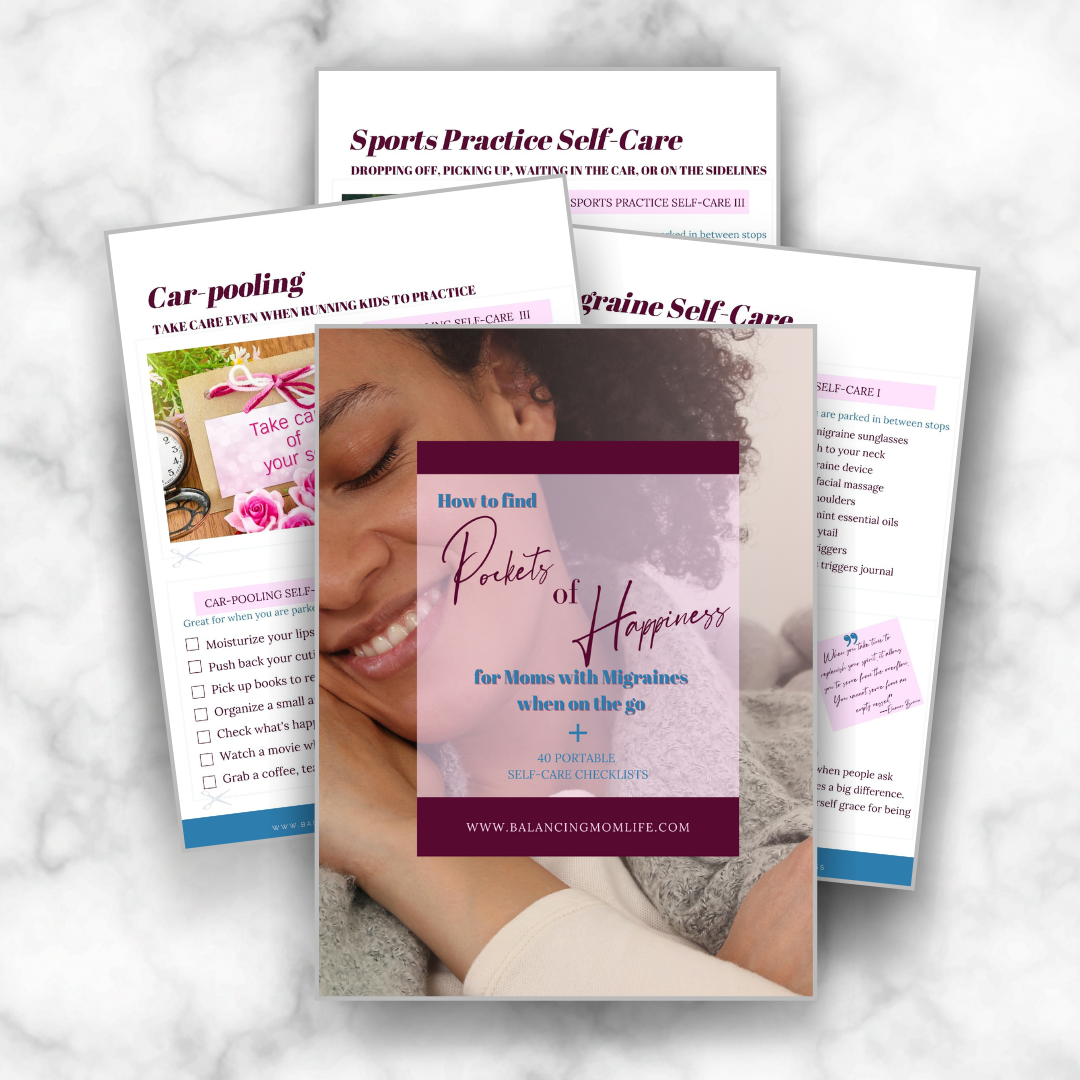 Find "

P

ockets of Happiness"

Guide
How to Fit In Self-Care Without Feeling Guilty
For Moms with Migraines When On The Go Even If, You Don't Think You Have The Time.
GET INSTANT ACCESS FOR FREE
40 Instant self-care items you can enjoy, wherever you are, even if you only have a few moments at a time.
Avoid the #1 thing moms do wrong when they have an unpredictable schedule Instead enjoy the moments even while you are waiting in the grocery line
"Set Up Your Morning Routine"

Guide
Get Out The Door Easily
GET THE FREE GUIDE NOW
Make your mornings easier so that you get out the door easier
Prep ahead for the days you aren't available so that your children can still get out the door on time.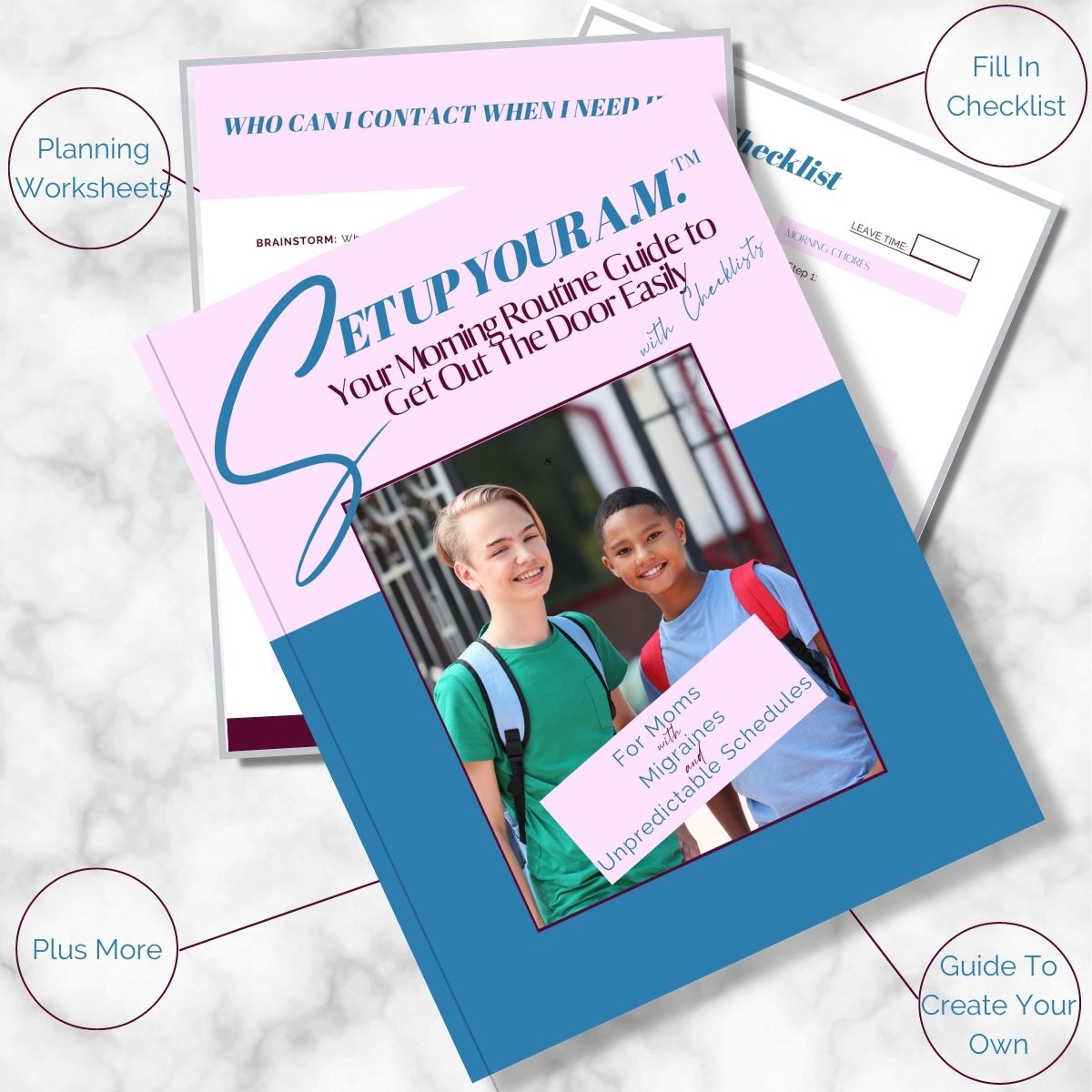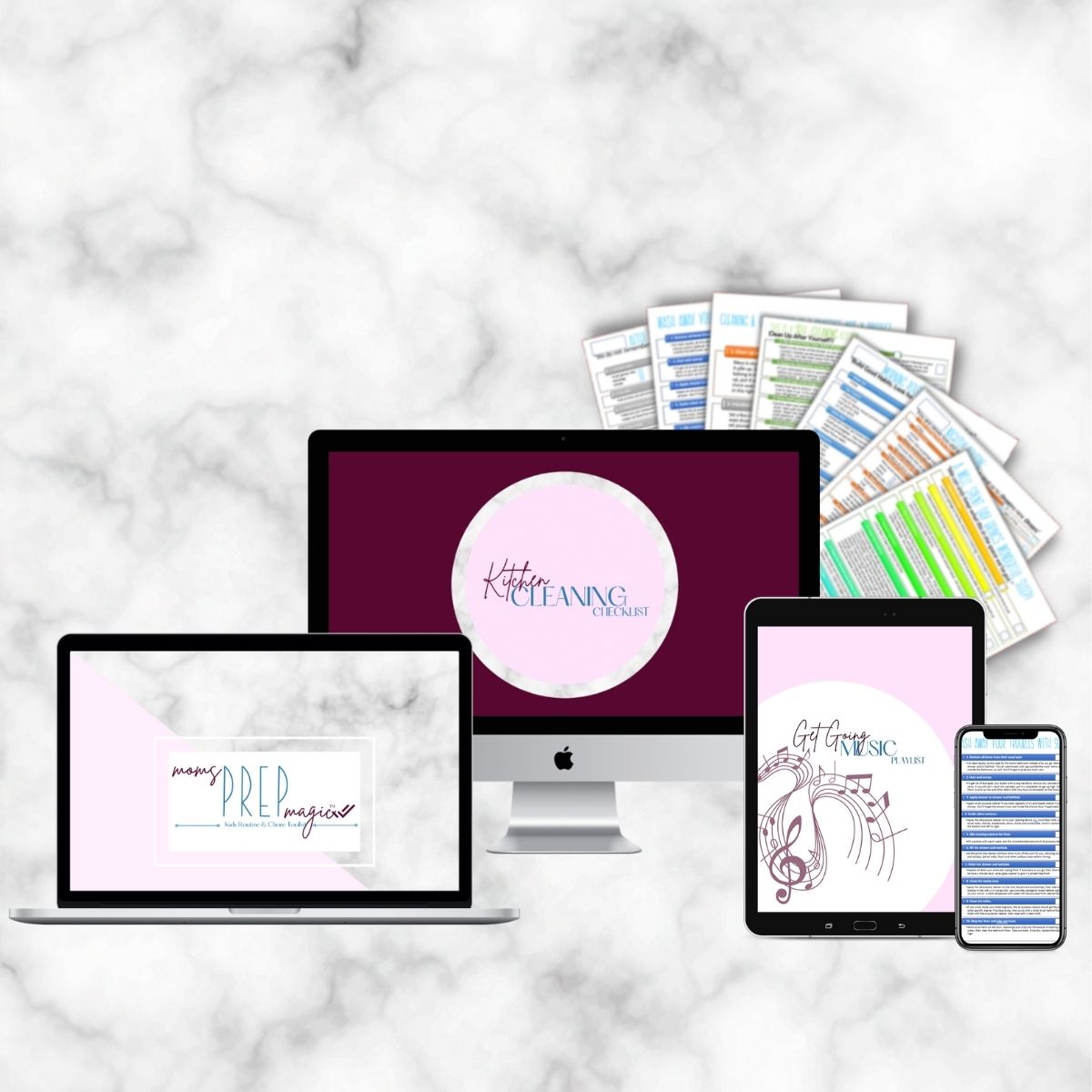 "

Moms Prep Magic" 

Toolkit
Chore & Routine Toolkit
Keep The House Running Even When You're Down
You've been imagining not having to ever backtrack for forgotten items…
It's Time To Take Control Of Routines and Chores
Give Your Family A Way To Track Each Step That's Needs To Be Completed Easily
Easily See What Has and Has Not Been Completed so you can pick up where things were left off.
Provide A Way For Your Kids To Do Things Independently
The "

Moms Prep Magic"
6-Week Program
Imagine Life Running Smoothly Even If You Have To Step Away
You're a mom that has to work around unplanned interruptions but still want your kids to have a "normal" life.
Being your best as a wife and a mom is important to you but plans can't be counted on.
You know that taking care of yourself is important but can't figure out how because you're always feeling like you're behind.
Here's your method to creating a plan for success even when life calls you away.  A program where moms can come together to reclaim freedom through planning, processes, systems, and time management.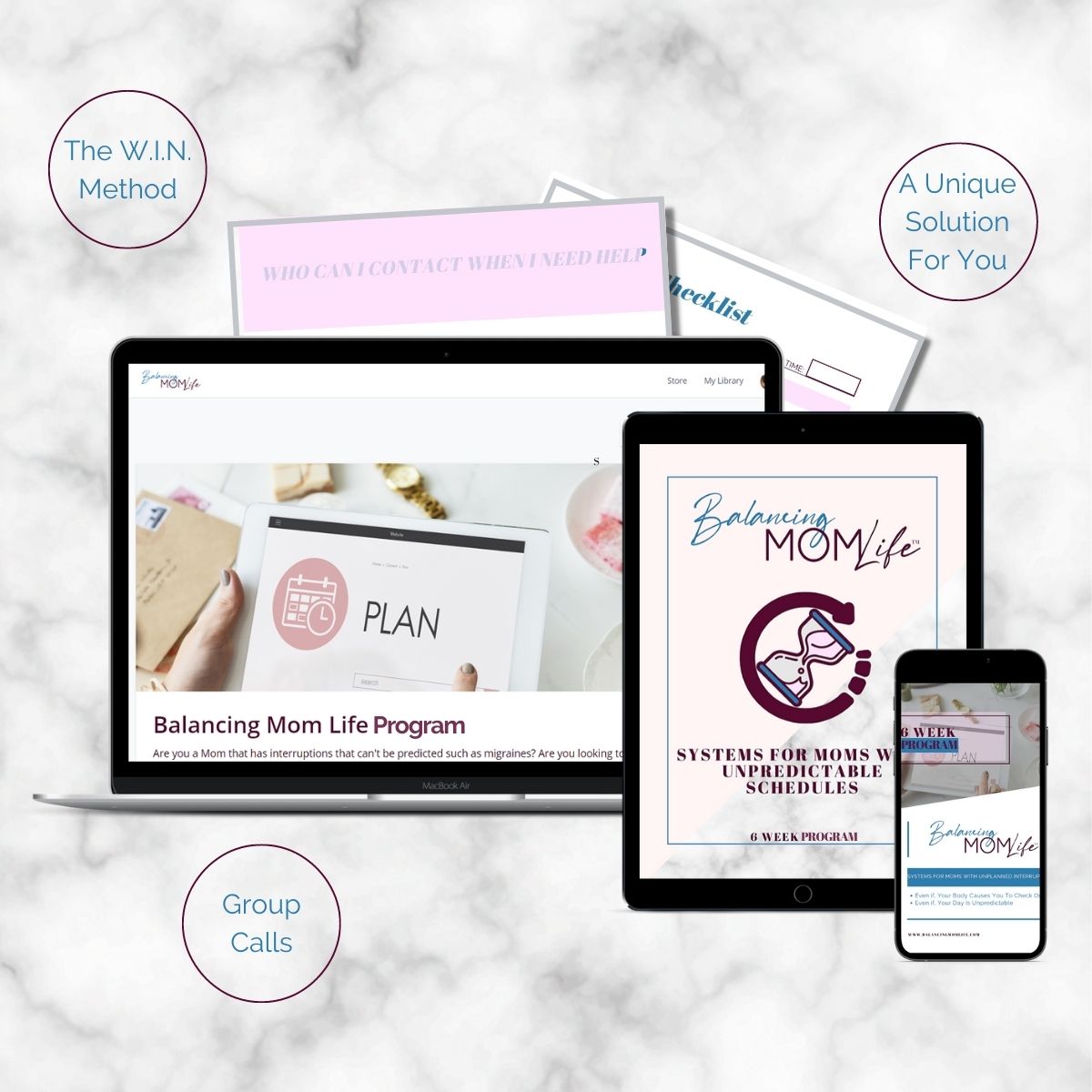 Work From Home

(With An Unpredictable Schedule)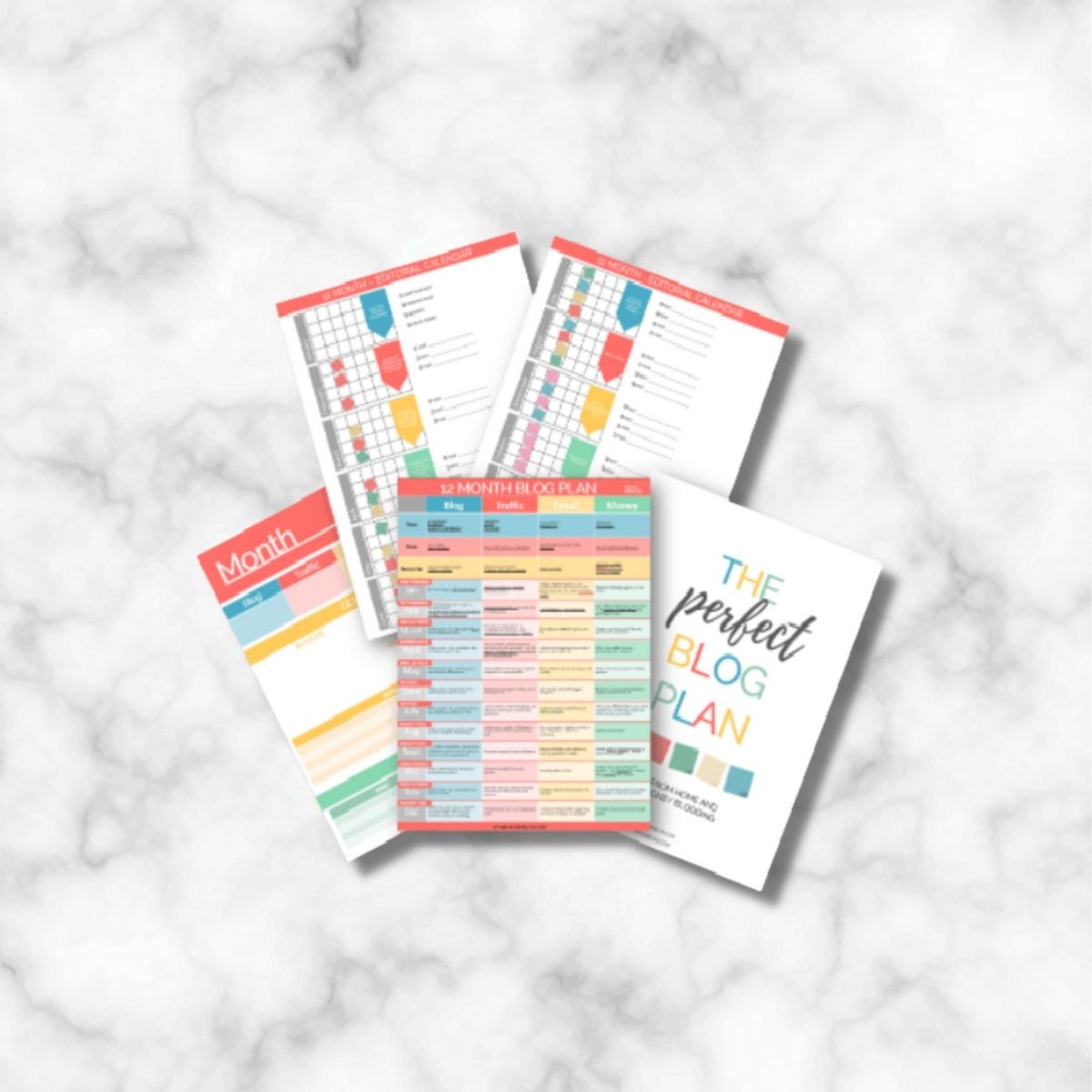 Printables By Number
Create & Sell Printables
Imagine creating pretty printables that sell themselves and skyrocket your list growth!
 How would your life be different if you could:
CONFIDENTLY

 

create a printable that you know will skyrocket your email list or sell like hot cakes.
Know

 

EXACTLY

 

why some printables fall flat and fail, and others take off and turn into little money making machines.
EASILY

 

create new printables to fill your online store and delight your readers.
Use

 

HIGH CONVERTING TEMPLATES

 

that save you hours of work and give you solid results.
The Magic 1-Pager
Create Offers That Sell Even If You Have No Clue Who You're Selling To
The Offer + Messaging + Content Mapping Workshop For Those Who Can't (Or Won't) Niche
Finally, a simple and guided process to go from idea & implementation overwhelm, to a crisp,

 

single page map

 

with everything you need to

 

get your product (idea) selling.
Inside the

 

Magic 1-Pager Workshop, turn your product (idea) into a fleshed out

 

irresistible offer, plus the

 

exact content

 

to attract and nurture your tribe all the way to

 

clicking your buy button.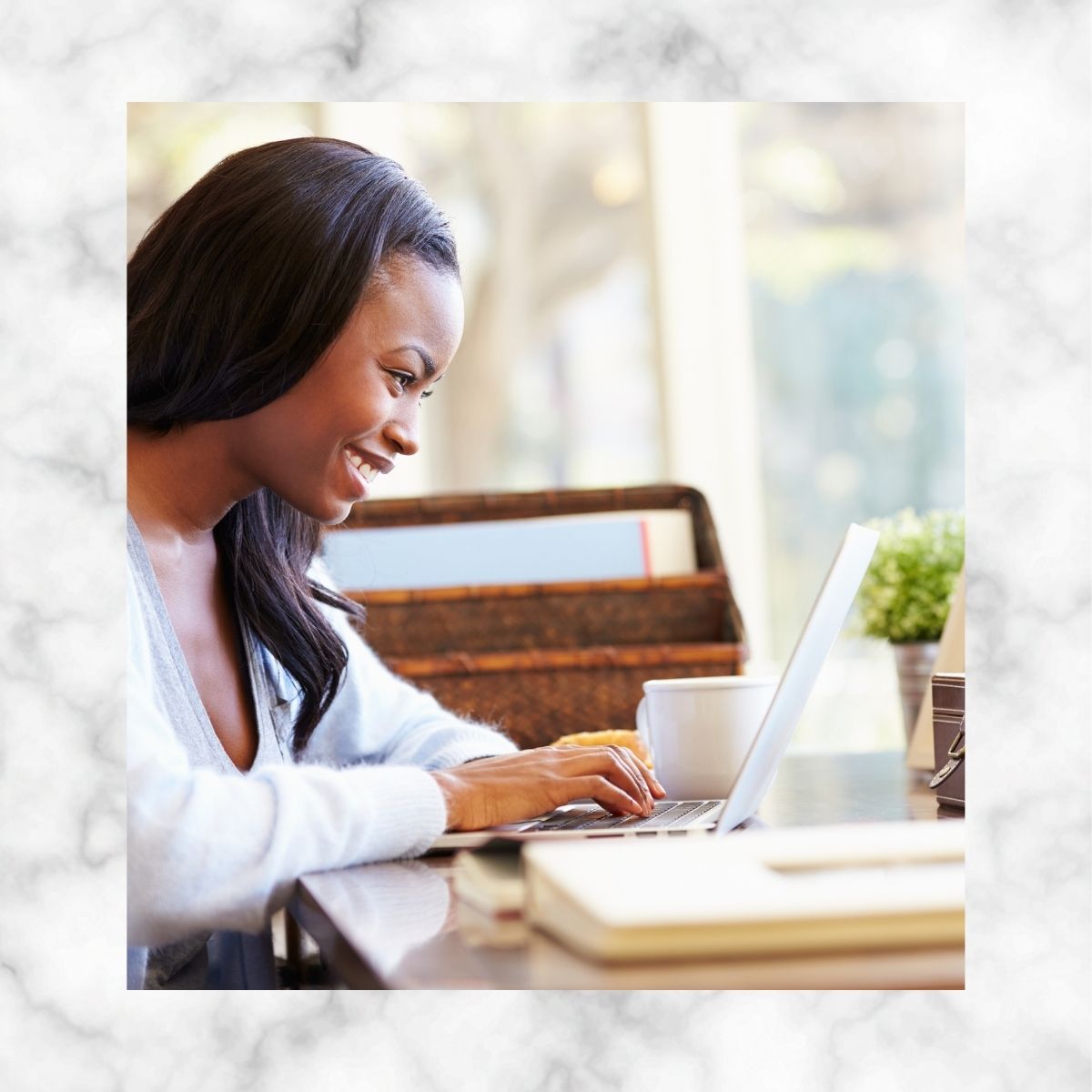 Testimonials
What They Say


Phileana Pearson
"I knew that I could always ask Vanetta any questions and she would be able to not only give me an answer but she was good at breaking down why one option was better than the other.  It was obvious that Vanetta truly enjoys helping other women to succeed.  She always wants the best for everyone."

Larissa Howell
"The way that Vanetta manages both her husband and her kids' schedule and raises loving and smart kids even though she has chronic migraines is wonderful.  You can tell she really loves her family and does what is necessary to make her family life run smoothly.  She does all of that and still fits in time to have fun too."

Oona Cooper
"I was amazed when I saw Vanetta's family calendar.  She kept up with each of her kids activities, her husband's schedule, and her own schedule.  With so many moving parts she had to be organized so that nothing got missed.  As moms, we all have so much happening and trying to find things that will make it easier is our goal.  Vanetta has done that already. "

Patricia Mitchell
"Vanetta has this amazing ability to see the big picture and then to break it down.  She's great at understanding the how and why.  When I need that insight she is the first person I turn to. "
Prefer 1:1 Coaching
Moms Prep Magic
30 min. Impact Call