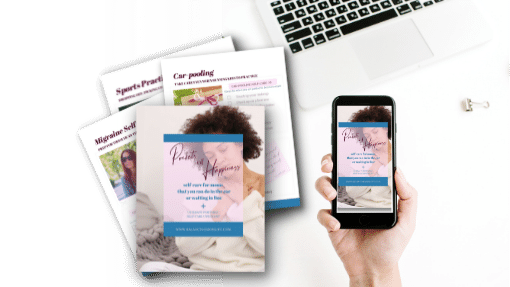 200 Self-Care Ideas For The On-The-Go Mom
Discover the 200 Instant self-care ideals you can enjoy, wherever you are, even if you only have a few moments at a time. Create moments to take care of yourself even while you are busy running errands or kids to sports.
Special Introductory Offer
$9.99
Act Fast! This Price Disappears Once You Close This Window!